Kelowna Residential / Commercial Electrical Repairs For Your Safety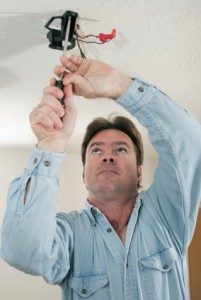 People need electricity in their homes and businesses for various reasons. Without it, one would not be able to perform most daily tasks and lead a normal life. However, it is often common for faults to develop in different electrical installations, requiring maintenance and repairs. At Hotwire Electric, we offer a wide range of electrical repair and installation services for clients facing different situations. We pride ourselves in being ready to offer extensive residential and commercial appliance repair in Kelowna to the satisfaction of our esteemed clients, while ensuring that we observe all safety measures that ought to be put in place when dealing with electricity.
Residential / Commercial Electrical Repairs in Kelowna You Need
We have a team of electricians in Kelowna who can deliver high quality and efficient electrical services. Our appliance repair team tackles projects relating to wiring, installation and repair. We can handle appliance repair projects of different complexities including replacement of switches, bulbs, sockets and other lighting fixtures. Our professionals can also handle installation of fans and air conditioning systems while troubleshooting these fixtures to ensure they are in perfect working order. Additionally, the team can also undertake repairs and installations of electrical fixtures in hot tubs, Jacuzzi and part of landscaping projects that involve installation of lighting systems around your residence. To minimize instances of damage to your electrical appliances, you can have a circuit breaker installed or replaced to ensure you have a functional electrical voltage regulation mechanism. Our appliance repair in Kelowna also applies toward electrical panels and subpanels. We also offer whole house wiring services.
Kelowna Residential / Commercial Electrical Repairs – At Your Service
Irrespective of the level of care that you may put into your electrical appliances, some of them may still end up damaged. You'll likely need to have them repaired if you wish to continue using them. If you are looking for an Kelowna electrician, we have a fully-fledged department that specializes in repairing electrical appliances. We try to ensure affordable and efficient service delivery. The process of doing residential / commercial electrical repairs in Kelowna requires a series of activities. In Hotwire Electric, we offer a wide range of services. Some of these include:
Disassembling, cleaning and fixing various components
Disassembling appliances to diagnose various faults
Troubleshooting various electrical home and commercial appliances to ensure they are safe for use – some of these include microwaves, stoves and other appliances
Observing the performance of different appliances to detect anything unusual in the way they function
Making use of building schematics, product designs and manuals to troubleshoot different appliances
For whatever electrical repair works you may need in Kelowna, we have a wide range of options for you. Feel free to contact us today for a quote.