Cost-Effective And Well-Working Kelowna Surge Protector Installation Services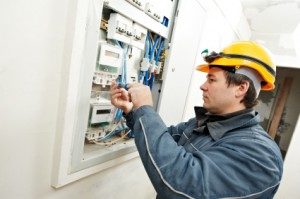 Getting an effective surge protector installation service is essential for your home, as you need to ensure the safety of your entire family and prevent the unpleasant situations you might eventually encounter. We understand this matter completely and we are here to provide you with effective and energy-efficient surge protector installation services, along with our undivided attention and dedication. Hotwire Electric is a top-line electrical company that will offer you premium quality services, with an extensive experience, advanced skills and knowledge in this complex domain, providing you professionally-trained individuals who can accomplish any kind of job within a record time. Our expertise allows us to enhance the functionality of your home and make it a better place for you and your family, so you can feel comfortable together all the time.
Prime Quality Surge Protector Installation In Kelowna BC
We have a very good understanding of all your concerns and our plan is to help you overcome any potential situation that is not favorable for your financial situation or comfort. Hotwire Electric will offer you a specialized team of individuals who will install a surge protector to your home, maximizing the energy use and minimizing the potential risks associated with it. You need premium quality services and we are here to support all your needs and offer you our complete dedication, attention and reliable services, so you will be able to spend your money wisely and get the most effective results for your expectations. Hotwire Electric is the most experienced and professional electrical company available, as we have been providing quality facilities and electrical system installations for a long period of time, offering our customers the great opportunity to minimize their monthly expenses and obtain total protection for their houses. The installation of surge protectors is a necessity for every house and our company understands very well all your needs, promising to offer you exactly what you expect in return for affordable and convenient amounts of money.
Affordable And Satisfactory Surge Protector Installation Kelowna
If you are looking for a professional electrical service in your area, Hotwire Electric will always be here to enchant your customer experience and provide you the facilities you need in order to make your house a safer place for your family. We offer affordable prices for all our services, so they can perfectly fit your budget without affecting it very much. If you fear that your current electrical system is not safe for your house, our Kelowna electrician services will assist your needs and will fix the problems that disappoint you. We will accomplish our job in a record time, so you will be able to obtain well-functioning and cost-effective surge protectors for your home.
Get Your Kelowna BC Surge Protector Installation Facilities
Whether you need to replace your old surge protector or have a new one installed to your home, Hotwire Electric will always be prepared to help you achieve a good-working and entirely safe electrical system for your needs. Call us right away and you will be provided with the possibility to discuss with one of our highly trained electricians, who will offer you a free estimation of the total cost of the services you will get, along with immediate assistance for your problem. One single call will ensure you of a more functional house and a more secured place for your family, along with increased comfort and well-being.